Caricature: 2.5 to 3 hours.
Inspired to draw some caricatures recently. I've been browsing a thread over on the
Drawing Board
.
Check out the fine work that inspired me by clicking my attempt below: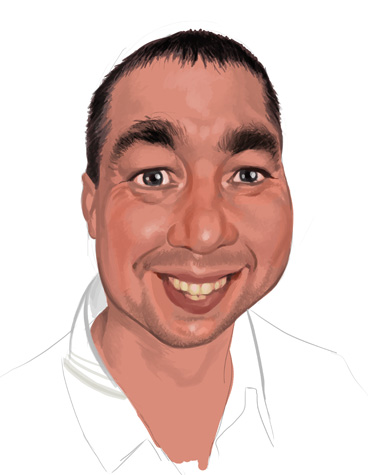 In particular, check out "Krisvahl" whose stuff is absolutely amazing. It's beautiful and diverse and frustratingly awesome. :) Krisvahl is the profile name for
Chris Wahl
, a fine bloke from down under.