Caricature: Flight of the Conchords
One of my favorite shows on HBO right now is Flight of the Conchords.
Two Kiwi songsters from NZ trying to make it in the Big Apple. Really clever and the funky folksy hip hop ballads they sing in the show have me rollin' every time.
Here's Brett and Jermaine: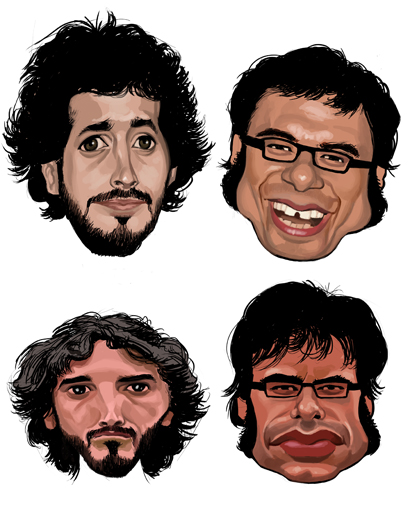 Bret's difficult to caricature, but Jermaine has great facial features for it.