Sketch: Nekkid girls!
MMmm nekkid.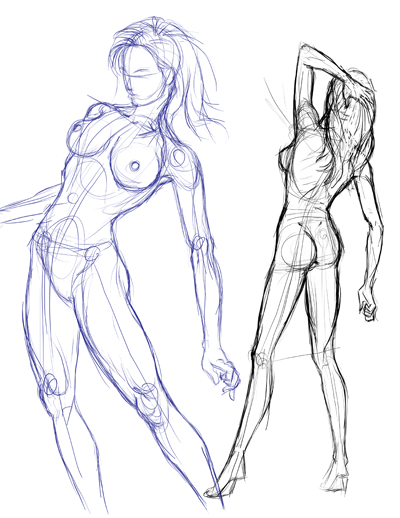 Also two cool things to report about some talented friends of mine. Willster McGee over at
Willotoons
has a new store on her spiffy new website. Check it out and buy something. :)
And another bud,
Eric Joyner
, has some crazy talented - emphasis on crazy - animators up in Portland animating his fantastic
Toy Robot
paintings. They are going to do them all!!
Check out a few here: